Updated: Sep 12, 2020
Animal portraits in coloured pencil?
The results look better than you might think.


Welcome to my blog post. So here we are 2020 - not only a New Year but a New Decade. And for me, a new venture. I have been drawing and painting ever since I can remember. I have sold drawings through a local art gallery and an online art gallery as well as taking commissions. That was until illness put paid to my artistic endeavours and I had to put my artwork to one side for a while.
However, I'm back at the drawing board at last, and having recently discovered gorgeous professional Artists quality coloured pencils, I've found my happy place and am raring to go!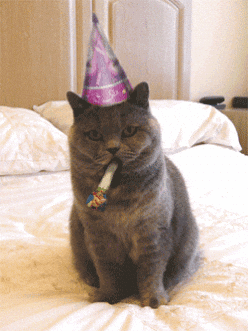 "Every child is an artist. The problem is how to remain an artist once we grow up."
So said Pablo Picasso. And he was right. Trying to maintain a regular art practise when real life beckons can be tricky. With the usual pressures of work and a family, time to sit and paint or draw becomes a struggle. Juggling life's commitments to enable a spare hour or so can be tricky. Somehow the days don't seem to be as long as before.
But given the will, time can be squeezed in here and there and what was a great help to me was teaching my own children to draw when they were small. Dull rainy days stuck indoors were often spent with crayons or paintbrushes in hand. Sloshing colour around whiled away the dull hours and my walls were brightened with cheery children's artwork. Engaging them in art and other creative pursuits sitting at the kitchen table or out in the garden, kept them away from the temptation of embellishing newly painted walls. Unlike my little sister many years ago, who gaily decorated the pristine white walls of the dining-room that our father had just decorated.
He was not happy.


Into the Future...


And now here I am at the start of a new decade, embarking on an exciting journey along the road of pet and wildlife portraiture. I have been drawing the big cats, elephants antelope, dogs and cats and any other furred or feathered creature pretty much all my life. And now technology is allowing me to spread my wings. Speaking of which, I draw birds as well as our furry friends and I'm not averse to trying my hand at colourful reptiles.
My medium of choice these days is Professional Artists quality coloured pencils. When I first discovered these lovely pencils I was amazed at how vast the range of colours is, how beautifully they lay down on the paper, and how they work on different surfaces. From heavy watercolour paper to fine drafting film, pastel paper to pastel board, they are so very versatile.
The pigment in these oil, wax or chalk-based pencils (depending on the manufacturer) is rich and true and delicious! Using very gentle pressure I build layer upon layer of colour, mixing different pigments on the paper. Unlike paint, which is mixed on the palette. With the use of a medium, the colour can also be thinned to produce a painterly effect like watercolour. I love that versatility. The depth of colour and tone is wonderful, but these drawings take a long time, many hours of work over several days — or longer, depending on the size and complexity of the subject.
Well that's all from me for now. More later when I have some news.
#animals, #pencils, #pets, #pet #portraits, #drawings, #art, #fine art, #horses, #equine, #dogs, #cats, #birds, #antelope, #wildlife, #coloured #pencils,